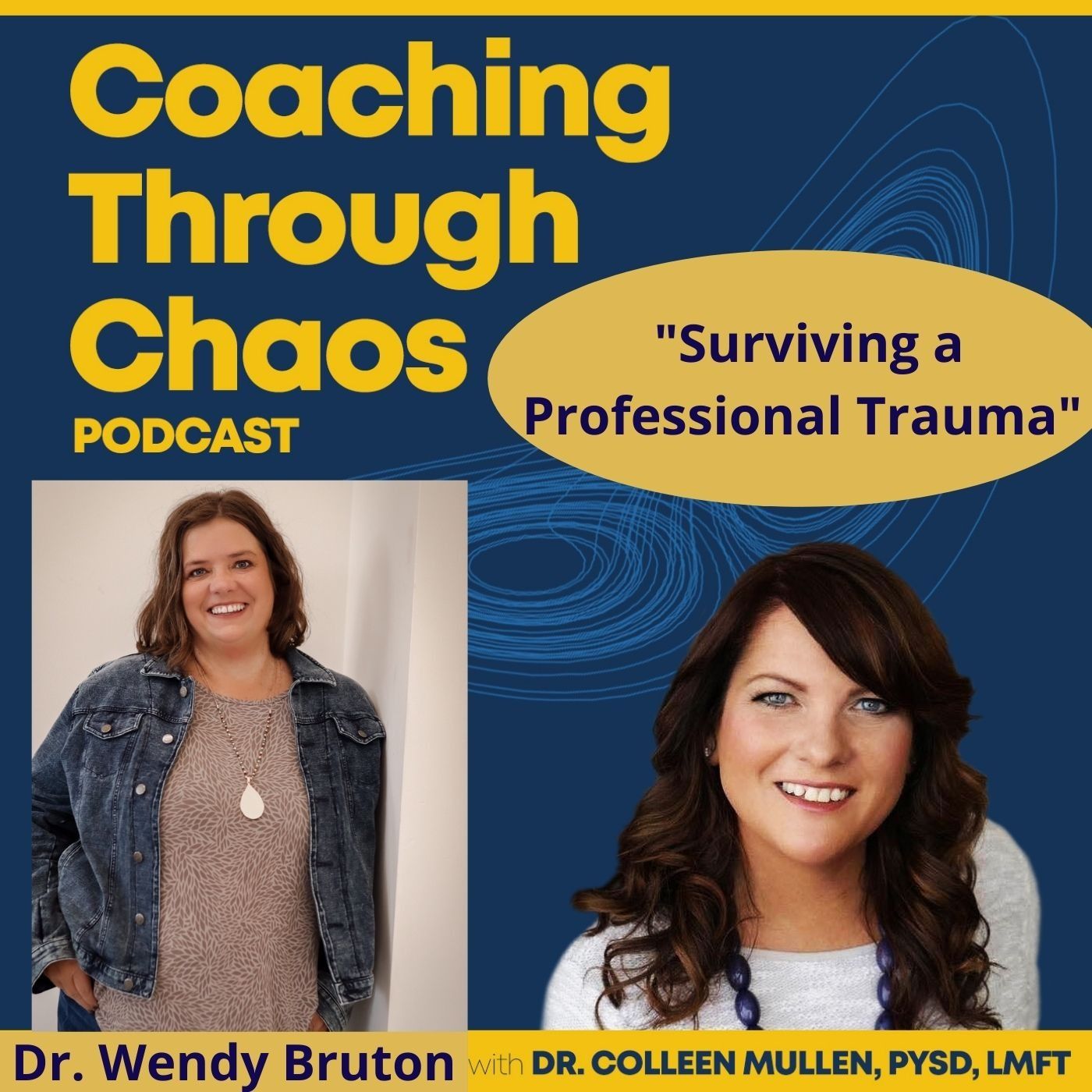 Dr. Wendy Bruton, host of "I Used to be a Therapist" podcast has lived a few lives.  She joins me to talk about how and why she decided to pivot out of her chosen profession as a licensed psychologist after a year-long battle through a professional trauma. Hear how she works to help women now, how this former university professor and researcher adopted essential oils into her life, and what she has to say after being married to her high school sweetheart for more than 3 decades. 
In this episode, we discuss:
Deciding to pivot and shift professionally
The toll professional trauma can take on your personal life
How she discovered a usefulness for essential oils in her life and her current work
The results she and her clients are finding with the use of the oils
Sage advice on keeping a love going through the decades
You can listen to  "I Used to Be A Therapist"  on your favorite podcast platform (the link i included takes you to the episode I was on where Wendy explored how I was dealing with family dynamics as my life shifted through trauma  and  unofficially adopting my sister). 
Follow Wendy on IG: I Used to be a Therapist
Work with Dr. Wendy at The Essentially Better Life 
Get her book: Essentially Better: Essential Oils for People with Feelings
Are You enjoying The Coaching Through Chaos Podcast? 
If you'd like to support the show, here's 2 ways that won't cost you a dime 😉
 Leave a 5 star review right here
Use my Amazon shop link when you shop on Amazon. Besides finding every book every featured on the show on The Coaching Through Chaos Bookshelf, any purchase you make through that link permits Amazon to send a small portion of your purchase price to support the production of the show.  This does not add any costs to your purchase, so go a ahead and try it out.,.,.. Amazon.com/shop/DrColleenMullen
Follow me: 
on Facebook: Facebook.com/CoachingThroughChaos
on IG (where you'll find me most of the time): Instagram.com/DrColleenMullen
Get my book: The 60 day Plan for Embracing Your Inner Leader! 
Work With ME- Improve your Confidence,  Strengthen your Relationships, Break behavior Patterns that aren't working for you, and see what I have to offer if you're  small business owner – you can find out all about my work at CoachingThroughChaos.com