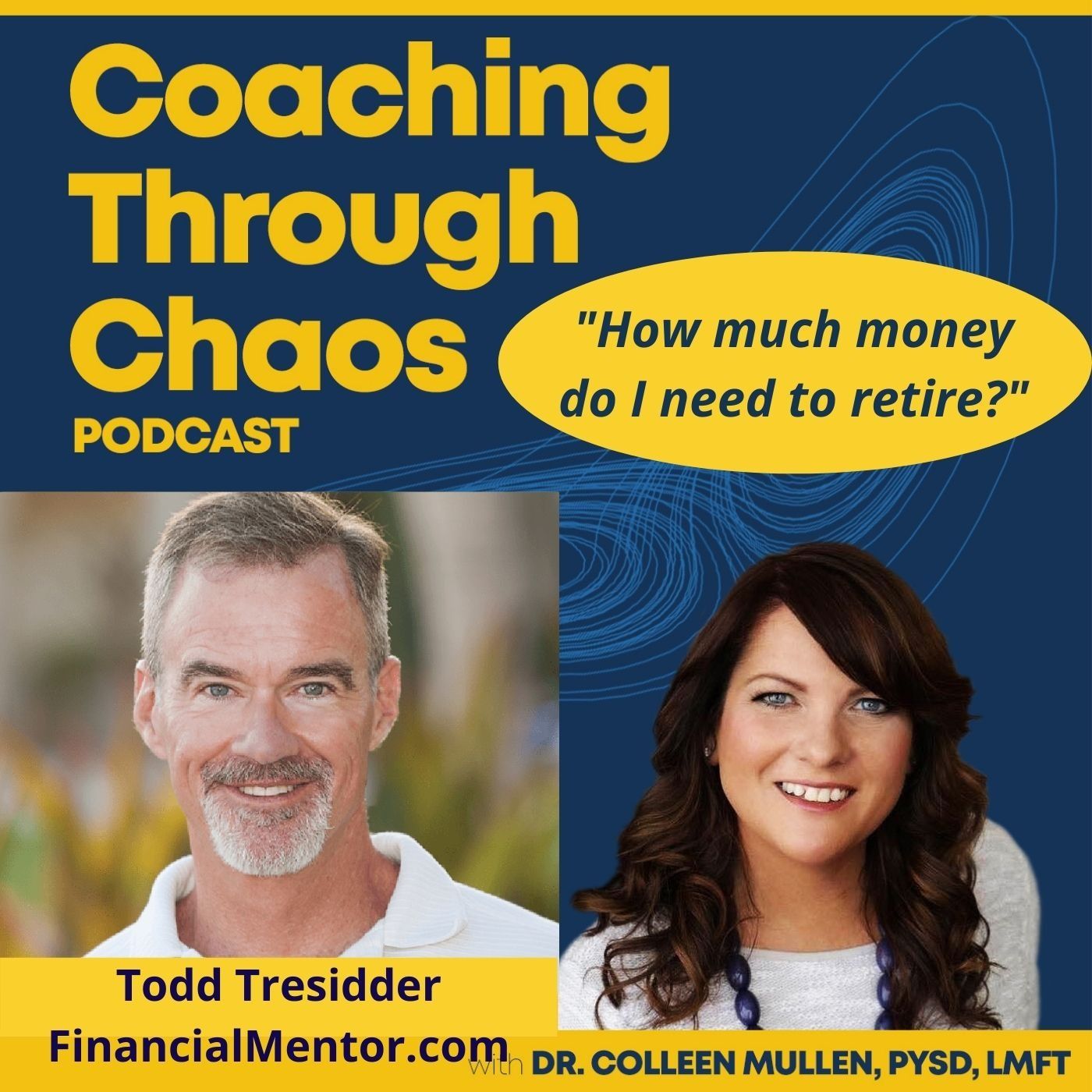 Todd Tresidder was a hedge fund manager who wasn't satisfied making the rich richer, while those who didnt have financial know-how tended to stay in the dark about it.  Todd had set himself up financially for retirement at 35 and wanted to teach others how they too could find their way to financial independence and security.  That led to Todd creating the educational platform FinancialMentor.com 
Part of Financial Mentor's mission is to educate the masses in a place that is separate from the people actually selling you the products. This site is there, solely to educate people, and a lot of education on there is FREE!  I downloaded his post – How Anyone Can Retire in 10 Years – which led me to access to a page of about 4 other audio courses I can listen to for Free. I can't wait to dive into his content and start applying it to my retirement plan! 
In this episode, Todd and I discuss (among other things):
Is there a magic number someone needs to retire?
What are the 5 questions someone should ask themselves in order to plan for retirement?
How Todd shifted his career to educate others with what he knew.
What's wrong with the traditional model of retirement planning? 
Some "Uncommon Financial Planning" to help a person get to retirement more quickly and with less stress. 
Please check out Todd's website FinancialMentor.com – Let me know which article was most helpful to you! 
************************************************
ANNOUNCEMENT!!!!
Im launching a PATREON page with lots of extras for you!!!!   Look for it Oct 1, 2020!!!! 
If you would like to support the show while also learning a bit more about the psychology of life and relationships, please check out my Patreon site – you will be able to find me at  Patreon,com/coachingthroughchaos.  There are a few tiers of monthly support options.  My personal favorite is the $9.00 tier.  For that price, you will get access to 3 self-help audio recordings per month.  There are some other fun gets at less and more per month, but that's going to give you the best bang for your buck, and totally help me out! Thanks!!!! 
*************************************************
If you are enjoying The Coaching Through Chaos Podcast, and you want to stay connected and want to chat about the episode, just follow us at Coaching Through Chaos on Facebook.
If you want to interact with Colleen more personally or stay up-to-date on her other podcasts and happenings, you can follow or friend her on:
Listen to Shrink@Shrink to learn about love and life through the movies every month.
You can buy the book: The 60-Day Plan for Embracing Your Inner Leader!   as well as the book of ALL the guests you've ever heard on the COaching THROUGH Chaos Podcast right on my Amazon Bookshelf! 
If you want to work with Colleen for personal 1:1 coaching to help you conquer the chaos in your life, just reach out through CoachingThroughChaos.com click on the Contact page.
Keep kickin' that chaos out of your life! 
Thanks for listening!