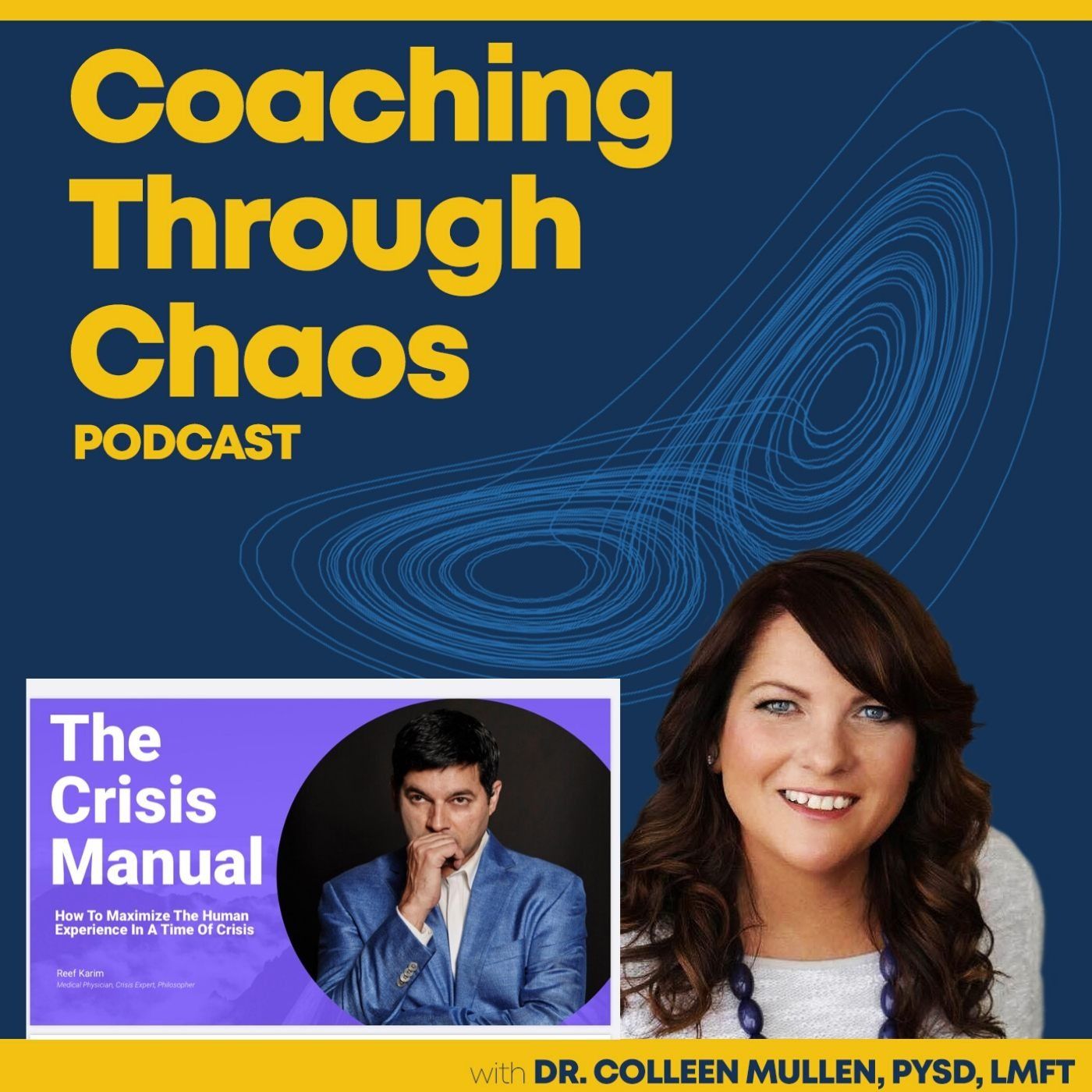 A crisis doesn't happen everyday, but when it does, it brings on a lot of emotions. Fear, anxiety, desperation, thought paralysis.  Dealing with the unknown factors that a crisis delivers is a unique experience. Even though this episode is launching amidst the peak of the Coronavirus Pandemic, it contains information about a helpful tool to help you manage how you deal with any time of crisis in your life. 
Dr Reef Karim is an expert in human behavior.  He is a board certified psychiatrist and an authority on personal development.  Dr. Karim's experience has led him to work with people going through all sorts of crisis, both on individual and global scales.  He has worked with survivors of 9-11,  on-site at Katrina, and with many people going through the individual crisis of an addiction. He has seen a lot of crisis in his career, and subsequently has seen the pathway to healing. To help you with our current global crisis and to give you the tools to withstand future crises, Dr. Karim has created The Crisis Manual.  <<<You can download it for free right there! 
In this episode, which was edited from a Facebook Live that we did a few weeks ago (watch it here
Dr. Karim builds out the plan for coping through a crisis in The Crisis Manual. In this episode, we discuss Mindset, the roles of Creativity, Novelty, Reinvention, and Opportunity can help you not only SURVIVE, but truly THRIVE in a time of crisis – even if it doesn't make sense in the moment!  
There is so much that is unknown in our current state of affairs- Do yourself a favor and take a break from the chaos, download The Crisis Manual, find a quiet place to review it, and start thinking about how YOU can come out of this, or any personal crisis, with less distress, more focus, confidence and and a mindset for success! 
Make sure to download your FREE copy of The Crisis Manual here 
Please go follow  Dr Reef Karim at Instagram.com/ReefKarim or Facebook.com/DrReef or WORK WITH HIM at ReefKarim.com
*Let me know what's working for you – How are YOU staying sane through this traumatic event?  
You can reach out to me on the socials 
Facebook.com/CoachingThroughChaos
For a little lighthearted psycho-babble, make sure to check out the Shrink2Shrink Podcast wherever you love to listen. Colleen and fellow therapist, Courtney Calkins talk about love and live through one movie a month. Come and have some fun with us! 
Ladies! If you want to empower yourself or get inspired by other stories of successful women, get Dr Colleen's book: Stop Bitching , Just Lead! The 60-Day Plan for Embracing Your Inner Leader
Until next time, I do hope you are Crushing the Chaos around you!  
Colleen