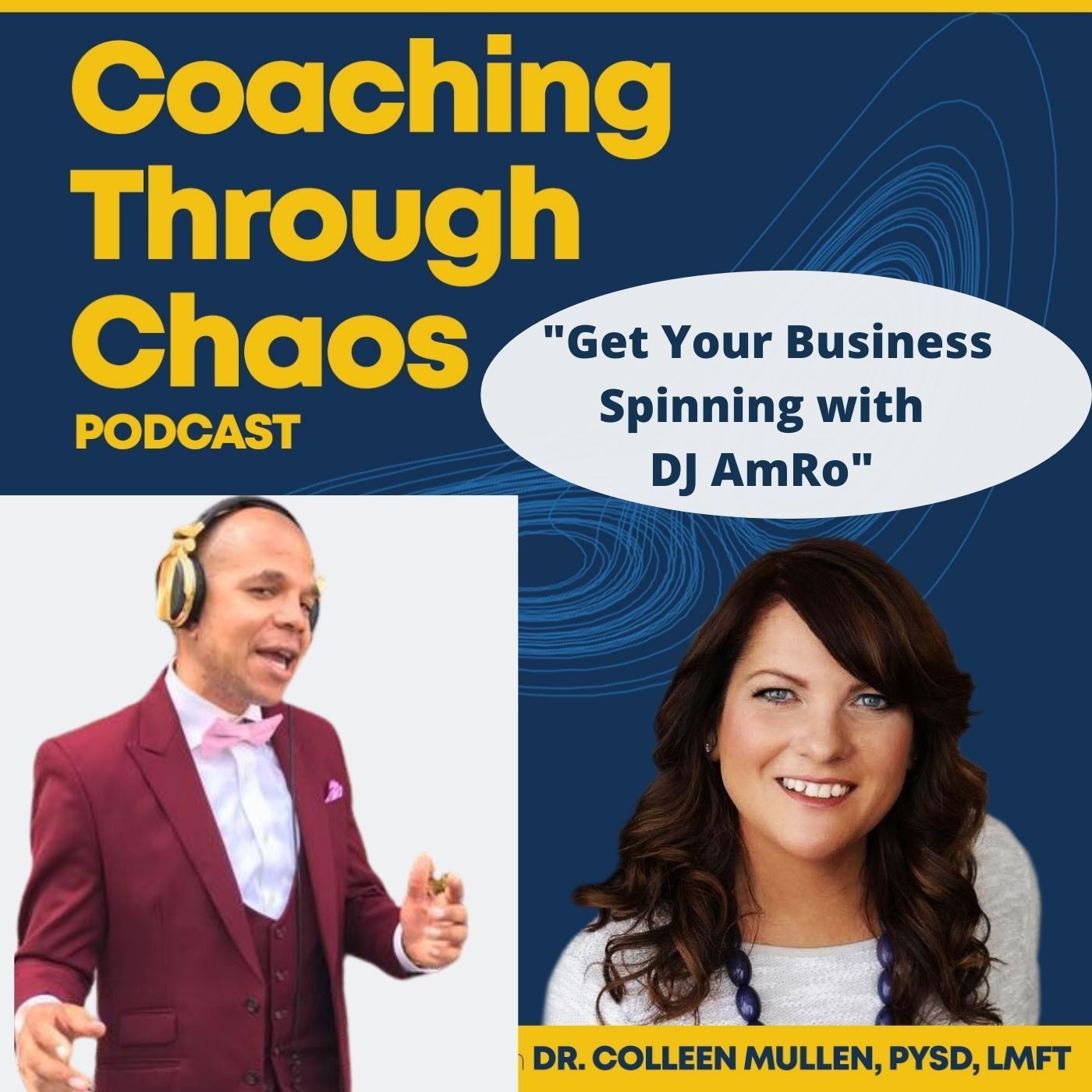 How can one night in the DJ booth can get your business spinning in the right direction? That's some of what my conversation with Amani Roberts, AKA DJ AmRo of the Amani Experience, focuses on. Amani takes his knowledge of marketing, hospitality and the DJ business and creates ideas around how to help your business get off the ground. 
In this episode, we discuss: 
How one night out gave him the vision of his career.
What are the markers of a good brand
What Amani learned in the hospitality business that helped him in his entertainment business and vice versa.
How and why he teaches
Why everyone should try a night in the DJ booth!
You can follow Amani:
On IG
On Twitch 
The Podcast : The Amani Experience
The Book: DJs Mean Business 
The Website:  AmaniExpereince.com/Buzz
If You are enjoying The Coaching Through Chaos Podcast,  I'd love for you to think of supporting the show in 1 of 3 ways:
Leave a  5-Star Review on your favorite podcast playing app. Positive reviews help the show continue to grow – Thank you to all that have already taken the time to leave a positive review. 
Shop on Amazon with my shop link!   When you show for anything you would normally buy on Amazon and use my link: Amazon.com/shop/DrColleenMullen, you help support the production costs of the show. You don't  pay and extra dime, but I get a small percentage of the cost of the goods purchased.  It's a win-win for us both! 
Become  patron on Patreon. On Patreon, you can sign up for special levels of support .  Each of the 4 levels of monthly support comes with their own exclusive content! This ranges from shout outs, to a free e-book, to  free self-help content I record just for my patrons – to even 20 minute monthly coaching sessions with me!  
However you choose to support my podcast, I am so grateful.  And I thank each and everyone of you who has gotten this far to read this post.  There are a few thousand of you listening each month and I really can't explain how exciting and humbling that is for me.  THANK YOU! 
I hope to see you between epsiodes over on IG/FB or Twitter @DrColleenMullen