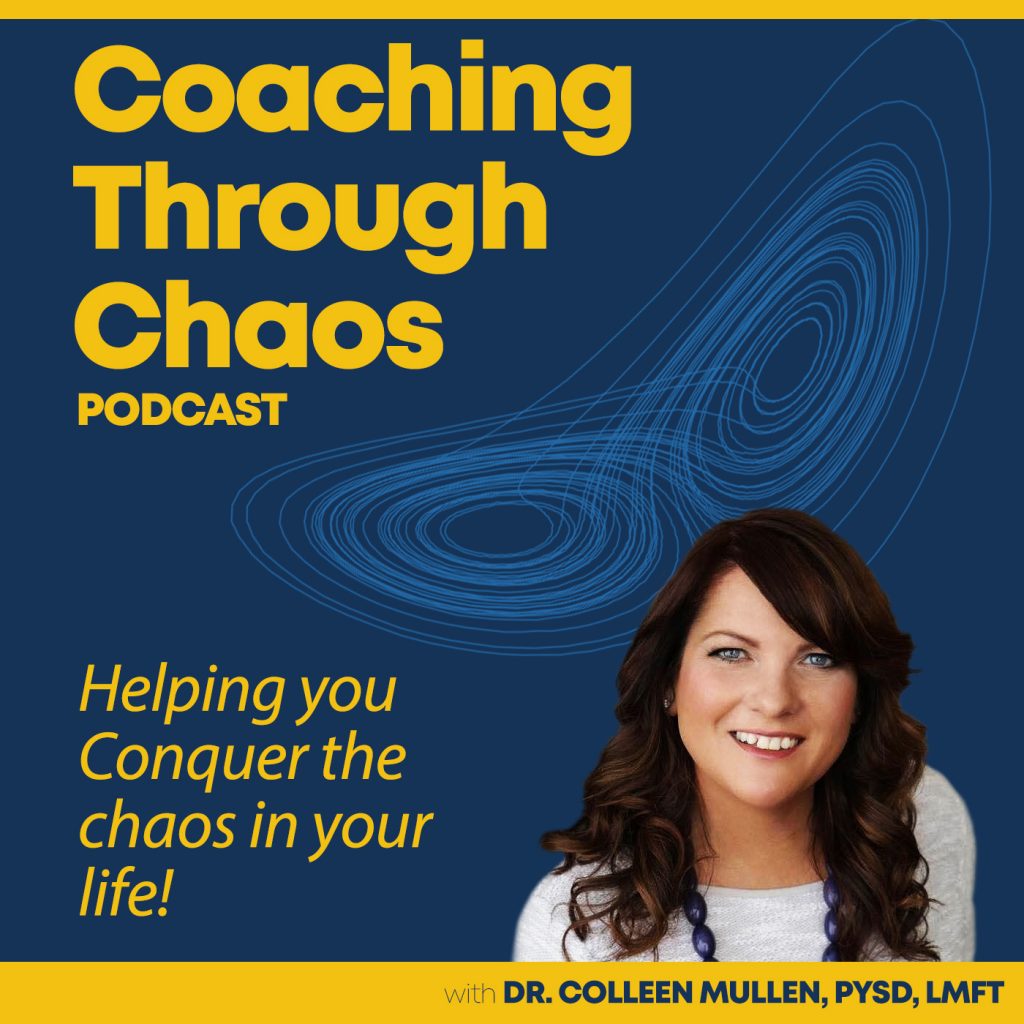 Coaching Through
Chaos Podcast
Conversations with experts to help you Conquer the Chaos in your life! You'll hear inspiring and motivating stories about relationships, stress management, conflict resolution, healthy living, addictions and recovery, health and fitness, family dynamics, money management, and incredible stories of overcoming hardships.
The show is hosted by Dr. Colleen Mullen, PsyD., LMFT – a therapist and expert in navigating life's chaos!
Dr. Colleen Mullen, Psy.D, LMFT is a therapist, podcaster, author, radio & tv expert, as well as a popular guest blogger.  She is known for her unique application of chaos theory to systemic psychology. Dr. Colleen is the founder of the Coaching Through Chaos private practice and podcast in San Diego, as well as the co-host of the Shrink2Shrink podcast. Her work and writing has been featured on over 150 websites and shows including Fortune, PsychCentral, Martha Stewart Weddings, NBC, Glamour, The New York Post, The Washington Post and many more.  You can find her at CoachingThroughChaos.com as well as on social media as
@DrColleenMullen.