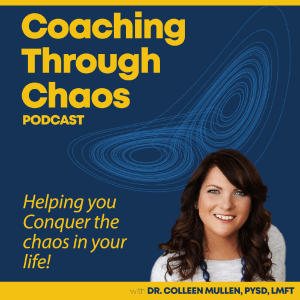 Part 2 of 3. This is a conversation about my almost month-long road trip across the country to help my disabled sister start her life over after my mother suddenly passed away. It was also a cathartic journey for me as my life transformed along with my sister's. I traveled from New York to DC to Greensboro to Nashville, to Nashville, to Memphis to New Orleans to Dallas and then Albuquerque and finally back to my home in San Diego. But my hone will never be the same. This story of love, loss, family and conquering chaos. Listen in as I take you along my trip- It was a solo adventure filled with excitement, fear of failing and all that comes with knowing your life will never be the same when you return home.
This is a very personal series – not the norm for this show. After the New York Story, My Cross Country Journey and The Suzy Chronicles episodes, the show will return on a monthly basis to what you know from Coaching Through Chaos- Lost of tips, trick and experts to help you conquer the chaos in your life. But first, I thought I owed it to my listeners to explain my absence.
Thanks for sticking with me!
You can work with me at www. CoachingThroughChaos.com
You can say "hi" and connect with me on the socials at